Spring Break 2013
Spring break 2013 in Panama city beach FL Party at Spinnakers Beach Club For 2013 spring break in Panama city beach, FL. Ask any student that has been to PCB, FL and they will tell you the #1 place to hang out during spring break is at Spinnaker Beach Club's Mega Beach Party! Between the beautiful white sandy beach, live music, free activities, cold drinks, delicious food, and thousands of sexy college coeds… it's the perfect combination for the Spring Break you will never forget. During the day thousands of students enjoy live entertainment via the Spinnaker's "Mega Beach Party" event and during the evening hours, thousands of breakers jam at the "Super Club".
Concerts/ Music
Throughout the month of March Spinnaker will be hosting over 50 live music performances during spring break and 87 DJ showcases! The live bands will be a mix of rock and country. For more details about the live bands Click Here.
The Spring Break Super Club
At night you will have the chance to enjoy live bands, dancing and sponsor driven nighttime events with thousands of other young hot college students from around the country who are looking to have a good time and relax.
Free Beer Parties!
Buy a Spinnaker VIP Card & enjoy complimentary beer every night from 7:00PM – 9:00PM!
Spinnaker Spring Break VIP Card!
The Spinnaker VIP Cards allows you to enjoy spring break on your own time; saving you time and money! Don't waste hours in line waiting to get in and pay a cover charge. Our VIP card will save you both time and money. We have created a VIP card specifically for spring breakers 18-20 who want to skip the line and not pay a cover charge.  We have an amazing deal for Super VIP's where you can get you and 3 of your friends in for free with just one card!
The Spinnaker VIP Card is better than the other spring break cards because, other cards require breakers to be at a certain place at a particular time. All of our VIP/ Express Cards provide free express entry any time during the evening hours. The Spinnaker Express Entry Card doesn't require the 18 – 20 breakers to pay a discounted cover, express entry is free. All of our cards allow you to skip the long lines and get partying right away! VIP Cards for the 21+ breaker provide discounted drinks and access to the Spinnaker VIP room, making the spring break experience truly unique.
Weekly Spring break Schedule For Club La vela. Come party with thousands of Spring breakers.

Rates At $25 Per Person, Per Night 
You want to be here when Spring Break goes down!

Panama City Beach is America's number one Spring Break destination because it combines tropical beach and Florida sunshine with the most exciting nightlife you will ever experience. And no place in Panama City Beach gives Spring Breakers access to the beach, the fun and the party like Seahaven Beach Resort, also known as, Spring Break Ground Zero.
Seahaven Beach Resort is a half-mile of perfect beachfront, centrally located in the heart of Panama City Beach's infamous "Strip". Seahaven Beach Resort offers some of the finest and most versatile Spring Break accommodations you'll find. Not one, not two, but three different accommodations, totaling nearly 1,000 units with room types ranging from Single Kings, for you loners, Standard Double for those on a super-tight budget, all the way up to three bedroom, full kitchen luxury condominiums for you big-timers. All of the rooms at Seahaven Beach Resort come with a long list of amenities, some of which include heated pools, tanning decks, fitness center, movie theater and access to beach activities like banana boat rides, wave runners, catamarans, Aqua Cycles, boogie boards, and so much more.
Awesome Spring Break
Packages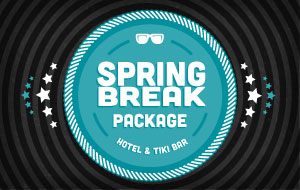 We've got the best Spring Break 2013 Package you could ask for – and the best part? It's already included in the price of your room! Daily Contests & Games, Live DJs around the clock, and unlimited FREE VIP access to the Tiki Bar all week long, with plus one privileges. With one of Panama City Beach's hottest clubs right here, we bring the party to your doorstep.
Huge Choice of
Rooms, Suites & Condos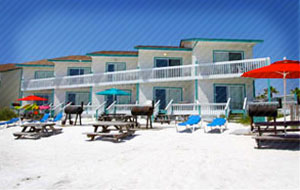 We let you completely customize your room/suite to give you the greatest experience, and the lowest price – decide exactly what you want, and don't pay for any extras you don't need! Plus split the cost with up to 10 friends. Hotel rooms with/out kitchens / balconies / ocean views / no view / Condos / Villas / Beach Houses. Check out our Rooms & Suites.
Tiki Bar / Nightclub
Right Here at the Hotel
Bringing the Party to your Doorstep!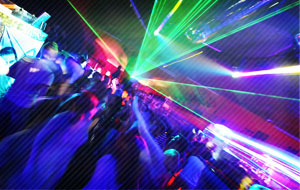 We think it's REALLY important that your Spring Break 2013 isn't lame!
You probably agree… Plus you might like the fact that we are the ONLY Hotel in Panama City Beach Fl with an awesome Club on the beach RIGHT HERE… & if you stay here, you get VIP access (No lines / No cover – all week!)
Spring Break Rentals
Under 25 / 21 / 18+
We've Got You Covered!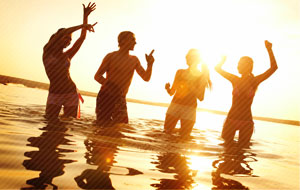 Good luck finding a Panama City Beach Hotel / Condo that rents to 18+ or Under 21′s
Oh, and you want LOTS of choices to fit different group sizes / budgets? Like Hotel Rooms, Private Condos, Beach Houses and Villas… Wait, YOU JUST FOUND IT! Take a look at our huge selection of Rooms & Suites
Jet Ski Rentals Panama City Beach Florida. 30 min Jet ski rentals, 1 hour jet ski rentals, 2 hour Jet ski tours to shell island.
Can you think of a more exhilarating way to spend on the Gulf of Mexico than speeding around on a jet ski? We can't! Our friendly staff will be more than happy to get you on a ski and out into the beautiful emerald green waters. Our jet skis can accommodate up to three people (two adults and a child) which makes it a perfect activity for families. Experience on a jet ski is not required. Once you're ready, our personnel will instruct you on the ways of the water and off you'll go!
We allow riders of any age, however drivers born after January 1, 1988 will need a boaters license. Don't have a boater's license? No biggie! Our location is equipped to administer the simple test and provide you with everything you need. We also provide life vests and fuel… all we're missing is you! Our company offers half hour and full hour rentals. The rentals are on a first come-first serve basis so there is no reservation needed! Don't be surprised to see a family of dolphins race you or a sting ray jumping next to you. Jet skis are a great way to see local marine life! Our prices are unbeatable and our ski's are top of the line which will only top off your experience. Come down to the beach today and get your high-speed vacation started!
1/2 Hour Jet Ski Rentals Panama City Beach – Single Rider – $50
1  Hour Jet Ski Rentals Panama City Beach – Two Riders $80
(850) 249-0990
Locals don't recommend Unguided Jet ski rentals in Panama city beach. Some companies offer these services, So much can go wrong!!!  This could happen to anyone that is visiting Panama city beach Florida. Unguided jet skis in panama city beach. Here are some more resons way not to do unguided jet ski rentals in panama city beach Florida. A lot off locals choose to take the tour to shell island in panama city beach . This is a 2 hour trip to shell island with wild dolphin encounter. This island is beautiful a must see if visiting Panama city beach Florida. What ever you choose to do you will have a blast on both acitivities,  jet ski rentals or the jet ski tours.
Title: Skimtoberfest
Location: Tba
Link out: Click here
Description: Skim Board contest Sponsored by Into the blue surf and sport.
Start Date: 2012-10-27
Start Time: Tba
End Date: 2012-10-28
End Time: Tba
Title: Into the blue Surf and Sport Ka 'Ohana Social
Location: Adventures at Sea 5709 North Lagoon Dr Panama city beach, Florida 32408
Link out: Click here
Description: Into the Blue Surf and Sport in conjunction with Anchors Away Skate Shop and Paddle PCB is hosting the Ka 'Ohana social on October 20th at the Adventures at Sea Marina. We will have paddleboards, surfboards, skimboards and skateboards on display. Anchors Away will be providing some rails and possibly a quater pipe for skate demos. Featuring live music from Nothing Short of Pure and The Boatyard restaurant is providing a pig roast luau. Come hang out, listen to some awesome tunes and support your local surf and skate shops.
Into the Blue Surf and Sport is Panama City Beach's newest surf shop. We offer stand up paddleboards, surfboards from the most popular east and west coast shapers as well as our own line of custom boards made by the same shapers. We can provide completely custom surfboards within 3 weeks or you can place a rush order and have it within 4 days.
We look forward to seeing everyone there. These socials are a great way for you to see what we have in the shop and to let us know what you would like to see us carry in the surf shop. Not to mention its just a sweet party with some great food, great music and awesome friends.
Start Date: 2012-10-20
Start Time: 6:00 pm
End Date: 2012-10-21
End Time: 2:00 pm
Title: Ford Ironman Qualifier
Location: Panama City Beach
Description: QUALIFIER FOR THE 2012 FORD IRONMAN WORLD CHAMPIONSHIP
Ford Ironman Florida is one of the most well known races on the Ironman circuit having been around for over 10 years. Utilizing the stunning beaches of Panama City Beach, Ford Ironman Florida offers a great opportunity for athletes to get "their feet wet" in Ironman events.
florida@ironman.com
Start Date: 2011-11-02
End Date: 2011-11-06
Title: Emerald Coast Cruizin 2011
Location: Frank Brown Park – Panama City Beach
Link out: Click here
Description: Emerald Coast Cruizin The South's Best Blast from the Past family fun event. Thousands of classic cars, hot rods, custom cars and trucks make way to beautiful Panama City Beach, Florida for this week long festival. Panama City Beach's breath taking emerald green coastline and the famous Miracle Strip gleams with chrome, hot colors, and the deep rumble of power. Frank Brown Park located at 16200 Panama City Beach Parkway will host over 3000 hot rods, and cool classics. There will be over 125 + top name automotive vendors on hand, as well as a huge swap meet and Auto Auction. Oh we also include a ladies section with great crafts, jewelry, and so much more. Kids will love the kiddy area with fun rides games and more! so much for all to enjoy!  Each night is full of activities from parades, great bands, and special shows. Even if you're not a gear head, there is plenty to do for all. This years event will be much larger, with much more fun and activities being planned for the 2011 event. So make your plans now, stay tuned to the website for updates, and get in on the fun.
662 587 9572
Start Date: 2011-11-07
End Date: 2011-11-12
Title: Human Resource Management Association of Bay County, Inc. Meeting
Location: Gulf Coast WorkForce Center (Hwy 231)
Link out: Click here
Description: The Human Resource Professionals and small business representatives meet monthly for lunch ($15 for H.R.M.A., members), ($25 for Non-Members) then presentations to the group. ADVANCED REGISTRATION REQUIRED. We are always seeking NEW attendees to join us. Call for additional information.
Contact Number: (850) 596-7335
Start Time: 11:30am
Date: 2011-05-26
End Time: 13:00pm