Spring Break 2013
Spring break 2013 in Panama city beach FL Party at Spinnakers Beach Club For 2013 spring break in Panama city beach, FL. Ask any student that has been to PCB, FL and they will tell you the #1 place to hang out during spring break is at Spinnaker Beach Club's Mega Beach Party! Between the beautiful white sandy beach, live music, free activities, cold drinks, delicious food, and thousands of sexy college coeds… it's the perfect combination for the Spring Break you will never forget. During the day thousands of students enjoy live entertainment via the Spinnaker's "Mega Beach Party" event and during the evening hours, thousands of breakers jam at the "Super Club".
Concerts/ Music
Throughout the month of March Spinnaker will be hosting over 50 live music performances during spring break and 87 DJ showcases! The live bands will be a mix of rock and country. For more details about the live bands Click Here.
The Spring Break Super Club
At night you will have the chance to enjoy live bands, dancing and sponsor driven nighttime events with thousands of other young hot college students from around the country who are looking to have a good time and relax.
Free Beer Parties!
Buy a Spinnaker VIP Card & enjoy complimentary beer every night from 7:00PM – 9:00PM!
Spinnaker Spring Break VIP Card!
The Spinnaker VIP Cards allows you to enjoy spring break on your own time; saving you time and money! Don't waste hours in line waiting to get in and pay a cover charge. Our VIP card will save you both time and money. We have created a VIP card specifically for spring breakers 18-20 who want to skip the line and not pay a cover charge.  We have an amazing deal for Super VIP's where you can get you and 3 of your friends in for free with just one card!
The Spinnaker VIP Card is better than the other spring break cards because, other cards require breakers to be at a certain place at a particular time. All of our VIP/ Express Cards provide free express entry any time during the evening hours. The Spinnaker Express Entry Card doesn't require the 18 – 20 breakers to pay a discounted cover, express entry is free. All of our cards allow you to skip the long lines and get partying right away! VIP Cards for the 21+ breaker provide discounted drinks and access to the Spinnaker VIP room, making the spring break experience truly unique.
Weekly Spring break Schedule For Club La vela. Come party with thousands of Spring breakers.

Rates At $25 Per Person, Per Night 
You want to be here when Spring Break goes down!

Panama City Beach is America's number one Spring Break destination because it combines tropical beach and Florida sunshine with the most exciting nightlife you will ever experience. And no place in Panama City Beach gives Spring Breakers access to the beach, the fun and the party like Seahaven Beach Resort, also known as, Spring Break Ground Zero.
Seahaven Beach Resort is a half-mile of perfect beachfront, centrally located in the heart of Panama City Beach's infamous "Strip". Seahaven Beach Resort offers some of the finest and most versatile Spring Break accommodations you'll find. Not one, not two, but three different accommodations, totaling nearly 1,000 units with room types ranging from Single Kings, for you loners, Standard Double for those on a super-tight budget, all the way up to three bedroom, full kitchen luxury condominiums for you big-timers. All of the rooms at Seahaven Beach Resort come with a long list of amenities, some of which include heated pools, tanning decks, fitness center, movie theater and access to beach activities like banana boat rides, wave runners, catamarans, Aqua Cycles, boogie boards, and so much more.
Awesome Spring Break
Packages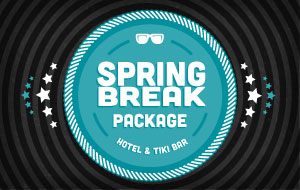 We've got the best Spring Break 2013 Package you could ask for – and the best part? It's already included in the price of your room! Daily Contests & Games, Live DJs around the clock, and unlimited FREE VIP access to the Tiki Bar all week long, with plus one privileges. With one of Panama City Beach's hottest clubs right here, we bring the party to your doorstep.
Huge Choice of
Rooms, Suites & Condos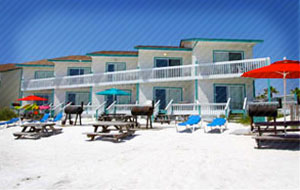 We let you completely customize your room/suite to give you the greatest experience, and the lowest price – decide exactly what you want, and don't pay for any extras you don't need! Plus split the cost with up to 10 friends. Hotel rooms with/out kitchens / balconies / ocean views / no view / Condos / Villas / Beach Houses. Check out our Rooms & Suites.
Tiki Bar / Nightclub
Right Here at the Hotel
Bringing the Party to your Doorstep!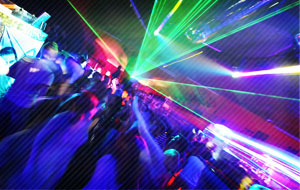 We think it's REALLY important that your Spring Break 2013 isn't lame!
You probably agree… Plus you might like the fact that we are the ONLY Hotel in Panama City Beach Fl with an awesome Club on the beach RIGHT HERE… & if you stay here, you get VIP access (No lines / No cover – all week!)
Spring Break Rentals
Under 25 / 21 / 18+
We've Got You Covered!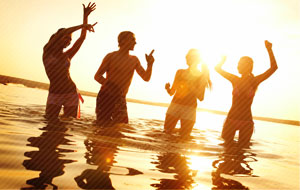 Good luck finding a Panama City Beach Hotel / Condo that rents to 18+ or Under 21′s
Oh, and you want LOTS of choices to fit different group sizes / budgets? Like Hotel Rooms, Private Condos, Beach Houses and Villas… Wait, YOU JUST FOUND IT! Take a look at our huge selection of Rooms & Suites